Practical Method Of Getting Excellent Essay Writing Service
click the up coming web site
Sensible Method To Get Top 10 Essay Writing Service
how to write a detailed outline for a research paperand get 4th grade math homework help online from
quizlet
how to write an judgement essay
We stock new and used original Heidelberg parts along with various aftermarket parts for Heidelberg Presses, Diecutters, and Windmills, Stahl folders as well as parts for Polar paper cutters.

Welcome to Demers Inc, and Demers Parts Intl; your independent source for Heidelberg replacement parts.
Demers Inc and Demers Parts Intl is not affiliated with Heidelberger Druckmachinen and/or any of Heidelberger's affiliates, USA and worldwide; these names/trademarks/logos if used are for representation only, and is exclusive property of Heidelberger and its affiliates Worldwide.

Polar Paper Cutter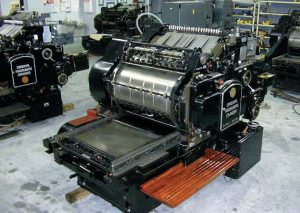 parts and Polar specialty printed circuit boards are now available from Demers Parts.
Heidelberg Diecutting cylinder parts, original, 2nd hand, and in some cases aftermarket, are inventoried for immediate delivery. Click here to shop your independent source for fitting Replacement Diecutting Parts. Demers Parts has the largest stock of parts in North America as well as diecutting jackets.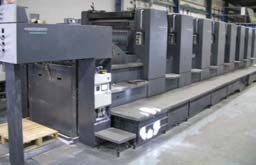 Our Replacement Parts inventory for Heidelberg Offset Presses includes original printed circuit boards, computer boards, pc boards, pcb boards, refined glass beaded perfecting jackets, gripper fingers, alcolor drive motors, ink rubber rollers, ink teflon rilsan rollers, gripper bars, washup blades, ink fountain end plates, and most other parts are available as well.
New Werie-Rietschle compressors in stock and rebuilt kits/ vanes.
Demers Parts also carries rubber suckers, delivery gripper bars, plate clamps, over running ink/water clutches, bladders, ink unit wash-up rubber blades, Alcolor rollers, bridge rollers, intermediate rollers, rilsan ebonite teflon distributors, cpc console, display screens, relays, contactors, buttons and switches.
---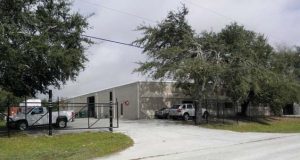 DEMERS PARTS INTERNATIONAL
Demers Headquarters is located in Port Charlotte, Florida. In our modern 15,000 square foot, two story facility. Founded in 1985, Demers, Inc. became the #1 Independent Source for replacement parts for Heidelberg Presses and Diecutters. We have grown to this position through outstanding customer service, and the ability to fill even the toughest orders.
---
YOUR INDEPENDENT SOURCE FOR REPLACEMENT HEIDELBERG PARTS FITTING HEIDELBERG PRESSES & DIECUTTERS AS WELL AS PARTS FOR POLAR AND STAHL MACHINES.
We pride ourselves on the quality of our Demers Parts Intl business. We are the premier supplier of replacement parts for Heidelberg presses and diecutters. Our 31 plus years of technical/electrical experience with the Heidelberg Press supports our strength in independently sourcing replacement parts fitting your Heidelberg press and our commitment to you, the customer.
Click on the  Demers Replacement Parts Catalog to order, view or download. Or better yet, search our database of parts for the parts you are looking for.
---
Our Team Will Help Your Team Succeed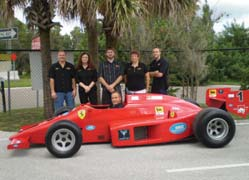 The Demers Parts International team is ready to assist you with your questions and placing your order by phone at 1-800-956-3612 or 941-625-7278. With our decades of experience in servicing customers with parts for Heidelberg presses you can call upon our expertise in getting the correct part to get your machine up and running. Click the picture to meet the team.