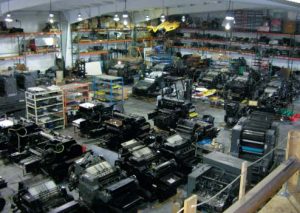 Demers Parts also purchases parts and full presses that have been previously owned. If you have a Heidelberg Press or parts that you wish us to consider, please let us know using these links.
We buy new or used parts for Heidelberg, Polar, and Stahl machines. If you have unwanted parts we probably want them!
or
Please give us a call at 1-800-956-3612 and let us know what you have to sell!