To download a free copy of the current full color Demers Parts catalog, enter your name and email address below. A link will be created which will enable you to download the entire catalog. You may print it out, or view it on your computer.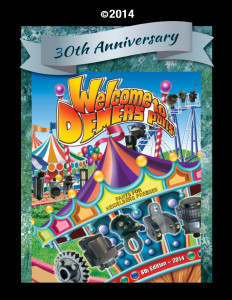 Warning! This is a large file (50Mb) and will take time to download.
(Download time depends on internet connection speed.)
Click blue link below to Download Catalog
Demers Parts Full Color Catalog Download (6133 downloads)
Please enjoy your free copy of our full color, 196 page catalog!
Not all replacement parts for Heidelberg Presses carried by Demers Parts are listed in our catalog. If you cannot find a replacement part for your Heidelberg Press listed in the catalog, please
contact us
to see if we have what you need.
We also have an extensive inventory of used Heidelberg Presses that have been retired from service. Occasionally, we can salvage parts from these machines to help get our customer's press up and running.
Also note, the entire contents of this publication are available as a
searchable database here on our website.
You can search by keyword or category to find the part you need. Simply type the part number into the search box to view your part.